Simon Vouet
Paris 1590 - Paris 1649


Simon Vouet was probably born on January 9, 1590 in Paris. Precocious and well-traveled, Simon Vouet had already worked in London, Constantinople and Venice before he reached Rome in 1614.
Simon Vouet first painted Italy in chiaroscuro style, having been strongly influenced by Caravaggio. The vivid naturalistic style and the dramatic lighting formed a contrast to his mature courtly style, which emphasized idealized shapes and soft lighting. Impressed by Simon Vouet's work, Louis XIII asked Vouet to return to Paris and become the principal court painter.
In 1627 Simon Vouet returned to France, accepted the position and on commission from Louis XIII and Cardinal Richelieu painted in the Louvre and the Palais Royal. His later works differed from chiaroscuro by their fresher colors and only light chiaroscuro shades. They form the beginning of a Baroque painting tradition in France, which was strongly influenced by Simon Vouet as a teacher of artists like Charles Le Brun. Vouet supervised the interior design of the royal palaces, he taught numerous French painters and used his position of power to boldly establish a rival institution to the royal academy. Simon Vouet was a French Baroque painter.
Simon Vouet died on June 30, 1649 in Paris.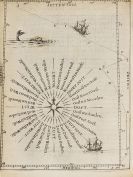 Willebrord Snellius
Tiphys Batavus. 2 Beigaben
2,664 $
Details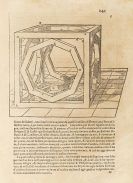 Pietro Accolti
Lo inganno de gl'occhi, prospettiva pratica
3,108 $
Details

Matthäus Merian
Topographiae Galliae, Teile 5 bis 13 in 1 Band
1,998 $
Details